New year, new decade – and possibly a new home?
The 2020s have arrived, and amid all the new beginnings this time of year brings, it's only natural people start to evaluate their lives, and ask the big questions – big questions including, 'am I happy in my home?'.
But while it's a conundrum millions of people around the country will be pondering as the new decade begins, statistics suggest far fewer will actually take the plunge and move than once was the case.
Back in the '80s, British people moved once every eight years on average. Today, that's almost quadrupled to once every 23 years – and in more affluent parts of the country, like London's leafy borough of Kensington and Chelsea, it's once every 38 years.
This drastic decline in our desire to move will inevitably have complex causes. But one factor that's undoubtedly had an impact is the rising popularity of improving rather than moving.
The benefits of staying put
As we're all very aware, house prices have rocketed in recent decades – and moving has always been stressful, costly and extremely time-consuming.
Combined with the huge potential that modern home improvements have to totally transform a property, that's led to millions of Britons deciding to shun upping sticks in favour of staying put.
So, what are your options if you want to do the same?
When it comes to improving, not moving, the choices are virtually endless – and they don't all involve spending thousands of pounds.
Something as simple as having a comprehensive clear-out can have a remarkable impact on how you live. Optimising space by rearranging furniture is similarly effective – and totally free.
But invest in your property, and you can start to see more dramatic improvements in your quality of living – and still spend much, much less than you would on a new home.
Amplify your curb appeal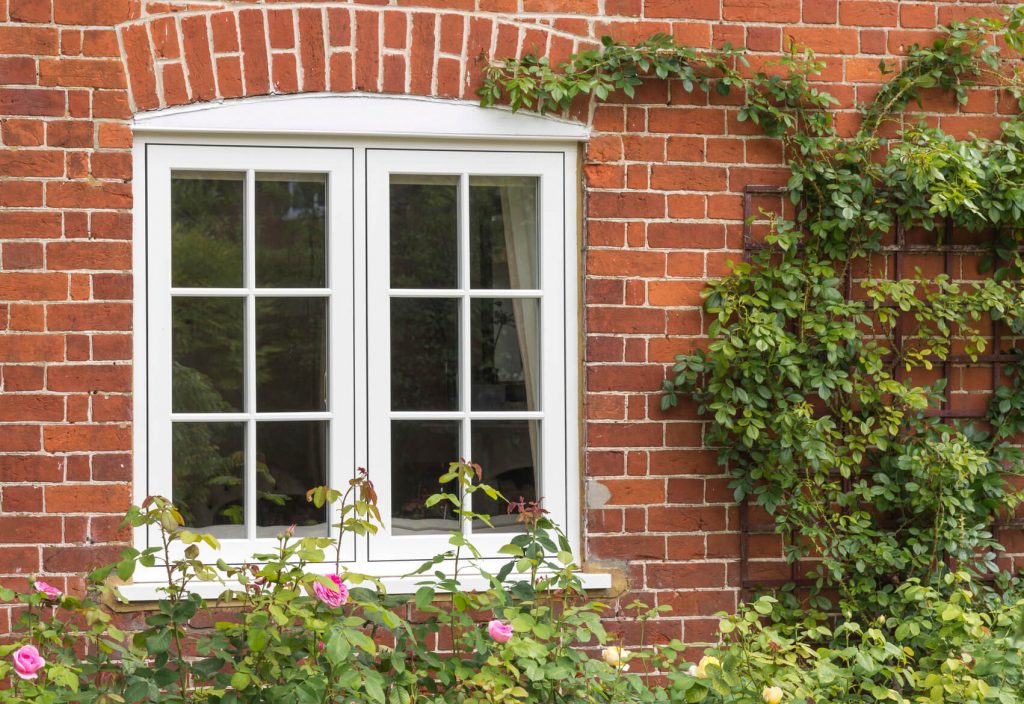 It doesn't take much to dramatically improve the front of your property.
Looking for something sleek and contemporary with a stylish, modern edge? Aluminium sliding doors and windows, with their slim frames and large areas of glass, are the perfect choice.
Pretty timber sash windows, meanwhile, can bring a touch of vintage elegance to any home, and a characterful front door always makes for an impactful first impression.
Window technology has advanced rapidly in the space of just a few decades, and today – whether it's uPVC, timber, or aluminium – there are no bad choices if you're working with a reputable installation company.
It's now easier than ever to find products that look fantastic, offer outstanding thermal performance and require very little maintenance – and tailor them to the exact look and feel of your property.
Learn to love your loft
When they're thinking of investing in home improvements, millions of homeowners neglect what can be one of the most versatile, potential-filled spaces in their property – the attic.
If you're strapped for space, opening up your loft is an ideal way of giving you room to spread out – and significantly cheaper than a traditional brick-built extension.
Loft conversions tend to cost £500-600 per square metre, while extensions can cost as much as double that. What's more, they're one of the best ways of adding value to your property, too – Nationwide estimates that a well-executed loft conversion could add as much as 20%.
Outfit your attic with the right window or rooflight products, and it can become one of the lightest, airiest parts of the home – opening up a huge range of exciting possibilities.
Single-storey extensions
We're seeing more and more UK homeowners now opt for single-storey extensions rather than traditional conservatories – but while they often want the structural strength and more homely feel of a brick-built extension, that doesn't mean they want to lose the natural light.
In fact, they're one of the places we're called on to install natural light products the most – bifolds, sliding doors, and, particularly, roof lanterns.
Where roof lights are typically smaller and fitted on angled roofs, roof lanterns are larger and more complex, and installed on flat roofs.
They make for an impressive centrepiece wherever you fit them, and can be personalised to suit the look and feel of practically any property.
Rooflights with traditional-style rafters are the best fit for more classic properties, while sleek, contemporary rooflights with glass corners perfectly complement more modern homes.
Speak to the experts
These are just a few of the ways you could transform your home in 2020 – and save yourself the stress, disruption and expense of upping sticks.
If you want more advice on improving rather than moving, speak to the experts – call P&P Glass today on 01483 467250.
For more information call P&P Glass on 01483 467250 or visit enquiriesguildford@ppglass.co.uk