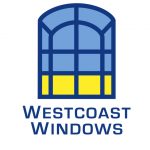 The Antik collection boast vintage features that maintain a timeless appeal. Combined with modern levels of performance, they make an exceptional addition to any home. Utilising a timber core and aluminium exterior, the Antik range is a composite window manufactured to impeccably high standards.
Combining slender framing of a mere 115mm with an ovolo profile, incredible levels of style are attained. And thanks to a high quality, ultra-resistant aluminium exterior, the Antik range need only the occasional wipe down to keep looking their best. Constructed from only top quality materials, they should last decades, provided they're taken care of.
Antik profiles can incorporate either 28mm double or 36mm triple glazed sealed units, both of which perform fantastically well in terms of soundproofing, security and thermal insulation. As timber is a naturally insulating material, the ultra-dense core boosts thermal insulation levels even higher.