Guildford's P&P Glass is a successful home improvement company – one that, over the best part of 40 years, has helped transform thousands of homes across the South-East.
But it's also more than that. From the very beginning, P&P's seen itself as part of the local community – wanting to play an active, positive role in Surrey life as well as turn a profit.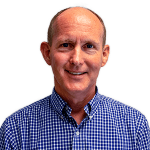 It's an ethos that's helped it win the trust of thousands of local people over the last four decades. And clearly set it apart from the glass and glazing mainstream.
"P&P began at a time when the window industry had a terrible public image," Managing Director Tom Scanlan explains.
"To millions of people across the UK, 'double-glazing' meant aggressive sales tactics, rip-off pricing and shoddy service. From the start, we were adamant we wanted to fight that perception – and build a proud local business that people could trust."
A culture of excellence
The first way the company tried to achieve this was simple – setting exceptional standards for professionalism and customer service right across the business.
It pledged to take an honest, open and consultative approach to sales. It strove for excellence in everything it did, prizing itself on skilled and highly motivated staff and first-class treatment for every customer.
And in doing so, it's aimed to create delighted customers who recommend it widely.
"Surrey is obviously where we work, but it's also where the vast majority of us live and bring up our families, too," Tom continues.
"We want to offer the same level of service we'd want to receive ourselves. And we want to install fantastic products that are worthy of their surroundings – we're lucky enough to live in a beautiful part of the country, and want to keep it that way."
Giving back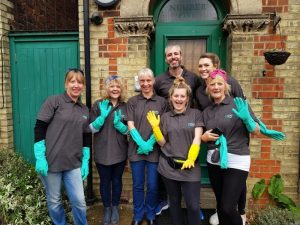 But it's an approach that's also led P&P to place more emphasis on giving back than many companies of its type.
In the last year, for example, it's developed a close relationship with a Guildford homeless charity.
P&P staff put on their marigolds to help the Number Five Project, which has offered a vital lifeline to local homeless people for nearly thirty years.
From 6pm every evening, up to 14 men and 2 women can enjoy a hot evening meal, a shower and a bed for the night.
They're also given a valuable chance to socialise and make friends in the shelter's communal dining room and TV lounge, and can get help with benefits, medication and referral to specialist agencies.
"We've spent the best part of forty years helping local people make their home improvement dreams a reality," says Tom. "But we wanted to give something back to the thousands of people who don't have a permanent roof over their heads.
"The number of homeless people in the UK increased by 13,000 in 2018, reaching a shocking total of 320,000. One in every 200 people are now sleeping rough or in temporary accommodation. That's why we chose to support Number Five."
Pitching in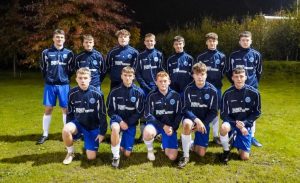 But Number Five isn't the only organisation to receive a helping hand from P&P.
The firm have become proud sponsors of Cranleigh Youth FC – the fun and friendly team that offers footballing opportunities to over 180 local boys and girls.
Open to football fans aged between 6 and 18, CY FC is an equal opportunities club for players of all backgrounds and abilities.
Coaches follow the latest FA player development guidelines, and strive to improve the young people they train technically, physically, socially and psychologically.
"Youth football isn't just about kicking a ball around," says Tom. "It's a fantastic opportunity for young people to socialise, exercise, build their confidence and learn the value of teamwork and determination.
"At P&P, we're passionate about our community, and are always on the look-out for ways to give back to an area that's given us so much."
Supporting Shooting Stars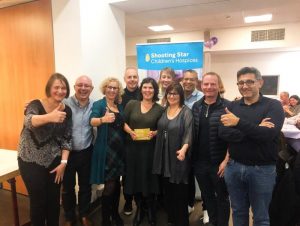 And P&P also chipped in to help two hard-working Surrey fundraisers.
Phil and Nicky Ludlow's son George has complex, uncontrollable epilepsy and cognitive difficulties, and they decided to raise as much money as possible for the charity that supported him and them through it – Shooting Stars Children's Hospices.
P&P helped fund a Weybridge Quiz Night that went on to raise an amazing £6,500 – and take Phil and Nicky's overall fundraising total to £13,000.
"All in all," says Tom, "we want to provide fantastic quality windows and doors, backed with the most excellent service. But we want to give a little back, too."
For more information call P&P Glass on 01483 467250 or visit enquiriesguildford@ppglass.co.uk