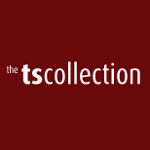 Our extensive range of TS casement windows are manufactured using both "System 10" chamfered profile section and "Rustique" ovolo profile section from WHS Halo.
The suite allows for the production of top hung and side hung installations, with the ability to accept a full range of hardware, allowing full compliance with all the latest building regulations, and meeting all the latest product testing standards.
Designed to enclose 28mm sealed units, achieving BFRC energy ratings of A (U value of 1.4), B (U value of 1.5) and C (U Value of 1.6) our casement windows are accredited with the current CE Marking.
All windows are fitted with Maco R.A.I.L lock as standard, R.A.I.L. – for when BS7950 security windows are required without the need to fit a shootbolt espagnolette.
The reverse action operation pulls the cams together, clamping them into both sides of the striker plate for strength and security. Casement windows are also fitted with new high tensile steel Stay-Guard Elite.
This new friction stay guard provides even better security and has achieved the highest load rate for any friction stay defence device – over twice the requirement of the BSI pass.
The casement windows are fitted with Havanna (Fab n Fix) cranked window handles, with a choice of nine finishes. We also offer as an option Hoppe handles in a choice of Gold, Silver, WHite, Black, Silver Anodised and Gold Anodised.