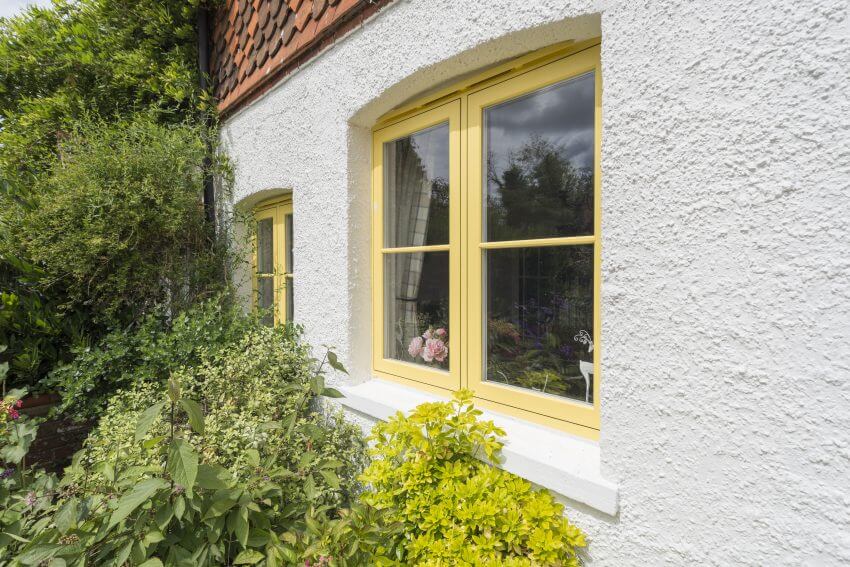 When uPVC windows first became available, a major drawback was their looks; they could never quite resemble the appearance of wood. Nowadays however, thanks to the introduction of foil finishes and other technological advancements, uPVC windows replicate timber variants excellently. So, how does foil finishing work and what else can you expect from timber alternative windows?
How foil finish windows work
A foil is a form of laminate finish. They work by duplicating the colour and texture found on a particular type of wood. The pattern of fibres visible on the surface of the wood is known as the 'grain'. Foil finishes replicate the 'grain' of a particular type of wood (a large number of grains can be successfully copied!). After the specific finish is chosen, the foil is applied via a heat bonding process, which fuses it to the surface of the uPVC. The fusion process creates a finish that is virtually unbreakable.
Looks just as good as timber with foiled windows that last
As foil finishing is designed to replicate the exact texture and colour found on specific types of wood, it is almost indistinguishable from the real thing. And provided they receive the necessary care, the finish has a life expectancy of over 30 years.
They're regularly found in Conservation areas
Consistent use in conservation areas is testament to how well timber alternatives are able to replicate genuine versions. Conservation areas seek to retain specific traditional aesthetics of an area, which can extend to the types of window that can be fitted. For timber alternatives to be regularly found in these areas, they must be able to replicate distinctive timber looks, otherwise they wouldn't be approved for usage.
Other benefits
Timber alternatives come with a range of other benefits too:
As their framing is made from low maintenance uPVC, they only require the odd wipe down to keep them looking their best.
Exceptionally low U-values of 1.3 are offered as standard, saving homeowners money on energy bills.
A range of traditional hardware options help maintain their authentic looks beyond the grain finish.
200 RAL colours are available, so they can be tailored to the exact colour you'd like.
A more comprehensive overview of their features is available here.
Evolution Storm 2 Windows
Evolution are the innovators who brought us the original timber alternative windows – the Storm collection. Continuing their proud tradition of providing genuine timber alternatives, the Evolution Storm 2 collection replicate a timber finish superbly. As installers of the collection, we at P&P Glass have just the ticket for those after a bona fide timber look.
The emergence of foil finishes has helped uPVC windows to achieve a stunning, previously unheard of aesthetic, which replicates wood patterns superbly. And with technology continuing to progress, it could be sooner rather than later that even more finishes become available. For any further information regarding timber alternative windows, or for other home improvement enquiries, send us an online message today.