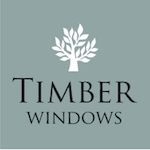 Timber doors are available in Oak, Meranti hardwood or engineered laminated Redwood, they are typically pre-hung in their own frames and are factory finished in micro porous paint and stain finishes which offer low maintenance and extended guarantees. A wide range of styles are available including stable doors with modern standards of multipoint security locking and draught proofing incorporated into a traditional flush design.
There are many furniture options and finishes incorporating door knockers and letterboxes. Ranges of glazing options are available in toughened or laminated glass.
For period homes and listed properties we offer a bespoke service for traditional timber doors with conventional mortice lever locks and deadbolts. These are handmade to your chosen design and can therefore replicate any period style.