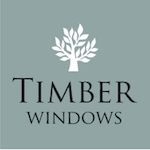 Elegant and practical, Hardwood sliding doors make excellent exterior doors being available in a range of woods and stains so you can find the right look for your home.
The superb range of hardwood sliding doors from P & P Glass includes styles to suit every budget. All doors are manufactured to match the entrance door specification.
Locking includes additional concealed shoot bolts to the slave door and with an array of glazing options available incorporating double glazed units in toughened or laminated glass we can match the doors to your requirements.
Multiple colours may be applied to one door set, enabling you to finish the doors with a different shade internally to complement interior decor. Leaded lights or glazing bars in a range of sizes may be added as required to suite with other fenestration.
Attention to detail in the design of proportion, sizes and forms of the profiles ensures our Double-Glazed Doors look entirely original, whilst providing modern standard of comfort, security and longevity in use.
Timber sections that resist warping and twisting, high security locking systems with robust proprietary hinges and high performance paint coatings that provide a long life of low maintenance are just some of the discrete advances that feature in our range.