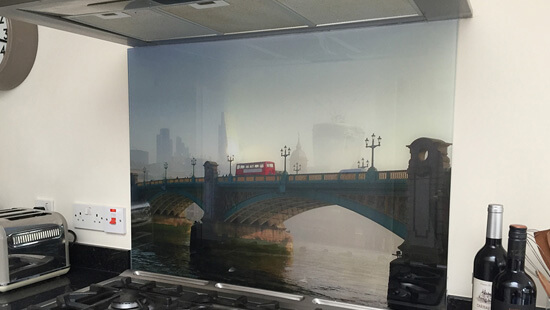 As we enter 2019 and set about deciding on our own new year's resolutions, have you thought about setting your home some new year's targets too? Our surroundings impact on our health and wellbeing a lot more than we realise, so when areas of our home become tired or run-down it has the power to considerably impact upon our mood and motivation levels.
In many homes across Surrey and London, gone are the days where the humble kitchen served simply as a place to prepare food in. Kitchens are now widely considered as the heart of the 21st century home, a hive of open-plan activity that accommodates dining, socialising, relaxing and everything in between. With this in mind, we've compiled some compelling kitchen makeover ideas to get you in a creative mindset to rejuvenate your kitchen space in 2019.
2019 kitchen design trends for Guildford, Surrey & London homes
Waving goodbye to the kitchen design trends of 2018, where we saw the likes of regal navy-blue cabinetry fused with brass and copper accents taking centre-stage, what does 2019 have in-store for UK kitchens?
Natural shades combined with bold accessories are predicted this year, with an underlying environmental theme taking the form of palm leaves and botanical patterns. Therefore, green tones, such as emerald and forest green, are expected to feature heavily in 2019 kitchen design – in the form of accent wallpaper or printed glass splashbacks, tiles and cabinets. Industrial concrete and timeless marble worktops are set to stay, offset by opulent brass, copper or modern, factory-inspired taps. Choosing between enduring classic kitchen aesthetics or daring to step out of your comfort zone to try something a bit more diverse will probably be your biggest challenge!
Printed glass splashbacks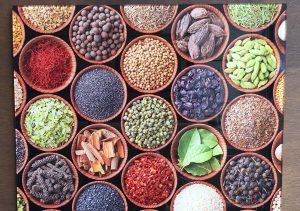 Soft, earthy tones will also influence interior design colour palettes this year, which harmonise alongside deep forest greens perfectly. Glass splashbacks have surged in popularity in recent years, thanks to their stylish, robust and light enhancing qualities – not to mention the extraordinary variety of coloured and patterned finishes on offer. Providing an extensive range of 44 coloured splashbacks as well as matching any colour in the RAL colour range (1,000+ colours), we can also supply impressive digitally printed glass splashbacks. Made from toughened glass, each panel size is up to 3 metres in length; allowing for the utmost originality and practicality around. From striking photographic images to on-trend botanical patterns, make your kitchen as individual as you are!
Glass Shelving
The trend of open shelving looks set to linger in 2019 throughout the home, so why not compliment your new printed glass splashbacks with stylish glass shelving? Minimalist and contemporary, you could opt for all open shelving or a combination of open and closed shelving. You could even match your new glass shelving with your printed glass splashbacks; the beauty of glass being the wide range of finishes that are at your disposal.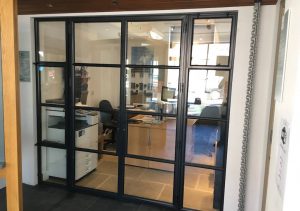 Crittall-style windows and doors
The fashionable industrial-look of Crittall windows and doors stretches into 2019, extending to Crittall-style kitchen design. Renowned for their pencil-thin sightlines, they're ideal for installing in kitchen spaces and extensions that are lacking in light, space and character. Our dramatic range of aluminium steel replacement windows and doors offer virtually the same look as the Crittall range, complete with the added bonus of lightweight thermal efficiency that only re-invented architectural aluminium can achieve.
Related to this post: Crittall windows vs the aluminium alternative – why we choose the lighter, sleeker alternative
Uplifting rooflights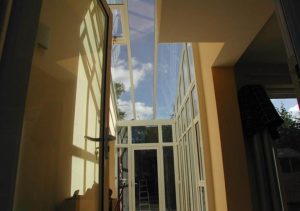 Ideal for narrow kitchen spaces, rooflights effectively make the most of the daylight whilst preventing smaller kitchen areas from feeling gloomy and closed-in. On trend and enlightening, expertly installed rooflights from P & P Glass will allow the light to bounce around the kitchen space much more efficiently too.
New year, new kitchen!
Bring your kitchen up-to-date this year with the help of P & P Glass Solutions. Get motivated by visiting one of our comprehensive showrooms in Guildford, Wimbledon or Esher, or contact us to discuss your home renovation intentions further.