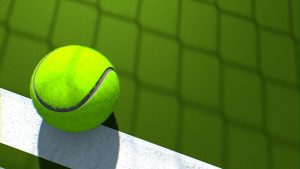 As we all embrace the new year and look forward to the exciting prospects it has in store for us, we've already begun the countdown to one of the world's most celebrated tennis events; Wimbledon. Set for Monday 1st July 2019, we thought we'd serve up some amusing facts about Wimbledon that may surprise you and are sure to amuse you!
1. How many balls are used during the Wimbledon fortnight?
Approximately 54,000 tennis balls are used every year in the Wimbledon tennis tournament. And if you're wondering how they're kept in such pristine condition, amusingly they're stored in a refrigerated container at exactly 68°F to ensure the perfect service!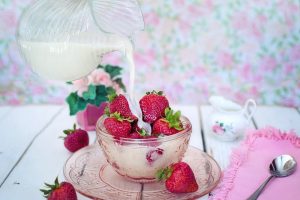 2. How many strawberries are eaten during Wimbledon?
Each year, approximately 166,000 portions of strawberries and cream are consumed during Wimbledon. To put this into perspective, the 2017 Wimbledon tournament saw 23 tonnes of strawberries served up to spectators; laid out in a line, these delicious summer berries would stretch an astonishing 37 miles tip-to-tip! Around 303,000 glasses of Pimm's, 22,000 bottles of Champagne, 77,000 ice creams and 110,000 scones are also purchased at Wimbledon each year!
3. Wimbledon has its own hawk!
Yes, you have read that correctly! Each morning of the Wimbledon tournament, a Harris hawk called Rufus is employed to circle the Wimbledon airspace to deter the local pigeons from entering the prestigious Centre Court and causing havoc! With his own pass to the All England Club as well as his Twitter account ( @RufusTheHawk ), Rufus was even stolen in the summer of 2012 – thankfully he was returned 3 days later, safe & sound and ready to patrol the Wimbledon skies again!
4. What's the longest match ever held at Wimbledon?
Imagine playing tennis for 11 hours. Well, that's exactly what happened at the 2010 Wimbledon tournament, where the match between John Isner (US) and Nicolas Mahut (France) lasted an exhausting 11 hours and 5 minutes! Played over 3 consecutive days, using 123 balls and breaking the scoreboard (as it was only designed to go to 47-47!), the American player eventually took the final match point to win.
5. Game, Set & Match to Wimbledon Park house prices!
Offering the world's oldest and most popular tennis tournament, did you know that out of all the parks across London; buyers pay the highest premium to live on the fringes of Wimbledon Park? With an average home located near Wimbledon's All England Lawn Tennis and Croquet Club (AELTCC) selling for £1.38 million, overall sold prices across Wimbledon are up 13% on 2015 house price levels.
Expertly boost your Wimbledon homes' kerb appeal and resale value with a high-quality renovation
Get the most out of your Wimbledon property this year! Visit P & P Glass' extensive showroom on Haydon's Road in Wimbledon for further high-end inspiration or get in contact to discuss your home improvement options in greater detail.