To protect the NHS and keep us all safe, life as we know it is rapidly changing. In just a few weeks we've become a nation of people who work from home, but it can be difficult to get motivated and stay focused when you've never worked remotely before.
Your home working environment plays a pivotal role on your productivity, health and happiness levels, so we've compiled some top tips to creating a healthy working from home set-up to get you through the next few months and beyond.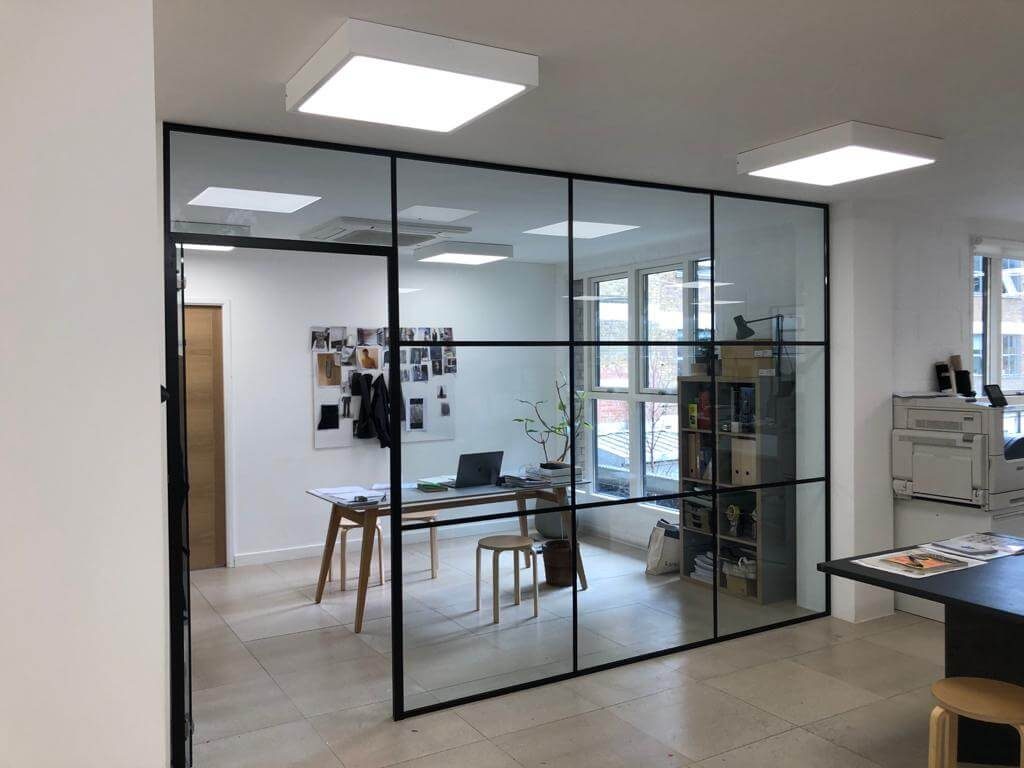 Create physical boundaries
Finding the right balance between work and home life is essential for eliminating distractions and properly switching off at the end of the day. Sticking to your usual routine – getting up at the normal time, getting dressed, finishing at the normal time, etc – is the first way to establish boundaries. The next step is to create physical boundaries. If possible, setting aside a specific room as a home office will help you to shut out interruptions. An alternative, contemporary solution is to embrace the on-trend 'broken plan' interior design trend, by positioning stylish glazed door partitions to effectively 'zone' open plan spaces.
Gain valuable inspiration for your own project, from our extensive glass door and partitions product gallery.
Choose the right furniture
Maintaining a healthy posture will help you to avoid potentially devastating effects on your body further down the line. So, re-creating the 'typical' office set up of an adjustable chair, desk, monitor, keyboard, mouse, padded wrist supports, and footrests will prevent back and neck problems that can occur from slumping on sofas, beds, coffee tables, etc. At P&P Glass we offer a wide range of glass products, including toughened glass table tops that make beautiful desks, bespoke glass cabinets, tailor made glass shelving; all available in most shapes and sizes to meet your unique requirements.
Quality lighting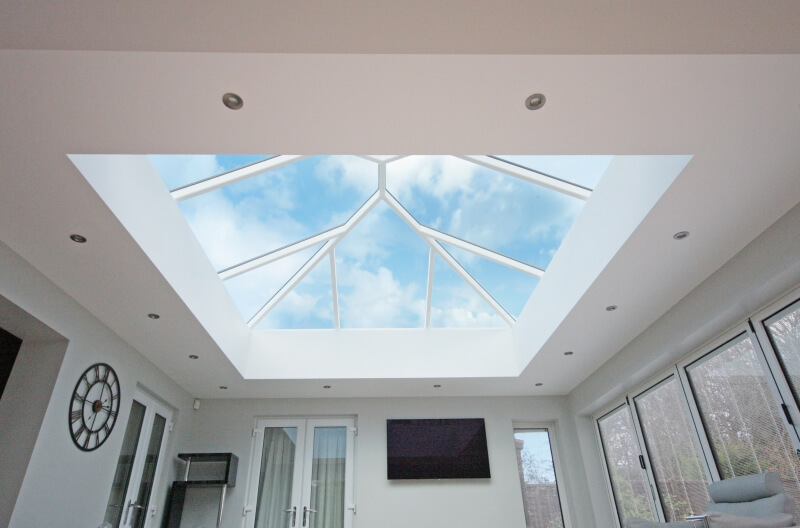 Correct workspace illumination will boost your energy levels, keep your spirits up and eliminate eyestrain and headaches. Functional artificial lighting sources include softening lampshades, upward-shining floor lamps and adjustable statement desk lamps for focus-intensive tasks.
Natural lighting in an office is scientifically proven to increase productivity, health and overall well-being, so it's important to get the right balance between artificial and natural lighting. If possible, position your desk near a window or glazed doors, which will help provide regular screen breaks to prevent eye strain and reduce energy costs. If your budget permits, you could even transform an existing glazed extension with thermally sound fixed flat rooflights, naturally ventilating opening rooflights or a stunning slimline roof lantern for the ultimate home office space.
Enhancing home offices throughout Guildford, Wimbledon and Esher
Although we're temporarily closed until further notice, there's nothing stopping you from planning home and business improvements for the future. So, please feel free to contact the P&P team with any sales enquiries.
Related posts: