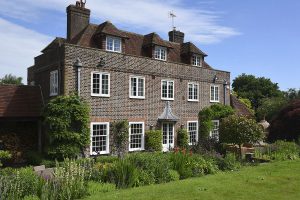 If you're lucky enough to live in an area of natural beauty, then you'll be able to appreciate the sights and sounds of nature on a daily basis. Unfortunately, however, it also means you'll be under more scrutiny when you're looking to make some home improvements. Thanks to laws set in place from the government, those who are looking to make expansions to their home and property will have to make sure they abide by some specific rules. Some home improvements can't be done at all but there's a few that just need to be done to a specific standard.
What is an area of natural beauty?
An area of natural beauty or AONB for short is a location that meets the 'natural beauty criterion'. This means there's a combination of factors like:
natural heritage features like distinctive geology/species/habitat
cultural heritage, such as things of an archaeological or historic interest
scenic quality like stunning natural land formations
These are just a handful of the qualities that make up an AONB.
Having a conservatory installed in an AONB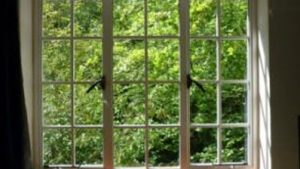 A conservatory is a worthwhile addition to any household, so it's a good thing that those in an area of natural beauty can still have one installed. In addition to the regular requirements for anyone looking to install a conservatory, you'll have to avoid rear extensions of more than one story, cladding of the exterior, and side extensions. When it comes to the rule of single-storey extensions not being extended beyond the rear wall of the original house by more than 3m (detached house) or 4m (attached house), those in an area of natural beauty have to be extra careful. The limit of distance is increased to 6m for attached houses and 8m for detached houses.
Upgrading your windows in an AONB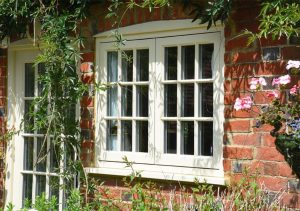 Even windows in areas of natural beauty require specific workarounds to be approved. In many cases, if you're looking to improve upon your current windows' performance, you'll need to replicate the aesthetics of the existing window as closely as possible. For example, if your current timber windows are broken, you probably wouldn't get away with replacing them with a uPVC alternative.
When it comes to double glazing, the inclusion of an extra pane of glass will mean the frame needs to be chunkier, which means you'll need the local conservation committee to sign off on your upgrade to ensure it doesn't look out of place in a period property.
Installing a carport in an AONB
A carport is a useful installation that gives you an alternative to a garage for your car. Just like a conservatory installation, there are additional requirements that need to be met for those looking to have one installed on an area of national beauty. The space taken up by your carport can't exceed more than 10 square metres. The carport also can't be situated between the principal or side elevation of the house and its boundary. These boundaries are in addition to the standard rules for a carport installation.
Why these regulations are in place
It's easy to be annoyed by the limitations of having your house in an area of natural beauty, but there are valid reasons for these areas to be protected. Places like Surrey Hills, a location close to one of our showrooms, are beautiful and steps need to be taken to ensure they stay that way. You can still have your carport or conservatory, just in a way that makes it less intrusive to the environment around it.
P&P Glass
At P&P Glass we offer carports that can be installed to match the requirements of a property on an area of natural beauty. We also offer windows, doors, roof options, and various other glass products. Make an enquiry today to learn more or browse our website.