Choosing a reputable company for your double-glazing home improvement project can seem daunting. However, the whole process can be seamless, providing you take time to do some research. Before visiting their showroom, come up with a list of essential questions you want answering. If you're unsure which questions you should ask, then our guide on 10 essential showroom questions they don't want you to ask, could be a good starting point!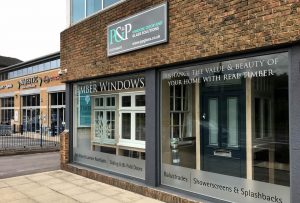 1. How many years have you been in business?
Any reputable double-glazing home improvement company should have years of experience behind them. It really is a case of the more the better! After all, you don't want your hard-earned money going down the drain on poorly fitted glazing. P&P Glass has been trading since 1981 and is a leading specialist window, door and glass solution company. Our satisfied customers include thousands of local households, numerous builders, architects, housing associations, local authorities, businesses and charities.
2. What accreditations do you have?
For your own peace of mind, it is vitally important to establish you are dealing with an accredited company. You might have chosen the best replacement double-glazing on the market, but if it is ill-fitting it will be money down the drain. Poorly fitted double-glazing will not offer any protection against the element or uninvited visitors! Choose a company that has an established history in your area, alongside recognised accreditations. P&P Window Door and Glass Solutions are an Assure certified installer and have Kitemark Window Installation accreditation. These both ensure all work has been vetted to meet a set of exceptionally rigorous standards.
3. What training do you give your staff?
Market leading double-glazing installers will ensure all their staff undertake a comprehensive training programme. It is also wise to ask if they use any sub-contracted installers. At P&P Glass, all staff are fully trained and directly employed. A reputable company like P&P Glass will also operate a fully funded apprentice and training scheme. Whereby trainees' study for 2 years to achieve a level 2 NVQ trade certification and qualification in carpentry and joinery. Properly trained staff mean that work will be completed to the highest standard in both customer service and craftsmanship.
4. What reviews do your customers give you?
Customer reviews are an excellent way to establish a company's competence. Look at their social media pages as well. The more thumbs up the better! Reputable installers will be proud to showcase their positive feedback. Ask if they have 5-star Trustpilot reviews? Trustpilot is the world's most powerful review platform, free and open to all. Trustpilot stars show that a company has nothing to hide and really loves its customers!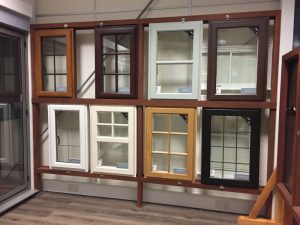 5. How do I know you stock market leading products?
It's very easy to have a flashy website, which is why it's important to ask about the quality of their products. When visiting a showroom, really take time to ask about, see and feel, the quality of their products on show. A premier company will only supply market leading products that are backed by a comprehensive guarantee. For extra peace of mind, ask if their products are available with enhanced security features or additional sound and weatherproofing.
6. How secure are your products?
The safety of your home should never be compromised, which is why it's important to know how secure a company's products are. Exemplary double-glazing specialists should offer products that are able to withstand attempts from unwanted guests. P&P Glass are proud to supply a range of ultra-secure locking mechanisms to choose from. Indeed, our high-quality locks united with high-performance double glazing really will make your home 'as safe as houses'.
7. What makes you different from other double-glazing companies?
It's important to ask a double-glazing company why you should choose them for your home improvement project. If they don't have confidence in themselves and their products, why should you? Market leaders in the industry should have a long-established history, a dedicated team of staff, high quality products and a raft of satisfied customers. They should be able to speak knowledgeably about their products, and their installation process from start to finish. They should be able to advise you on issues regarding planning permission too!
8. How do I know you will still be trading?
It's so important to know the company you choose, will still be trading after they have taken your deposit! Look for a company that it is a member of The Double Glazing and Conservatory Ombudsman Scheme (DGCOS). DGCOS registration means that your deposit and guarantee have protection should a company fail to trade. It also means that the company has also passed DGCOS's rigorous inspection process.
9. How much will it cost me?
One of the most important questions for a home improver, is how much will it cost me? However, any reputable company will not give you an on the spot price. They may be able to give you a guideline, but a final price will be dependent on multiple factors. To be able to give you a full quote, the company will need to carry out a home visit. One of their expert sales team, should inspect the site and talk through all your requirements before giving you a total price. Beware of rogue traders offering prices that seem too good to be true. It probably will be!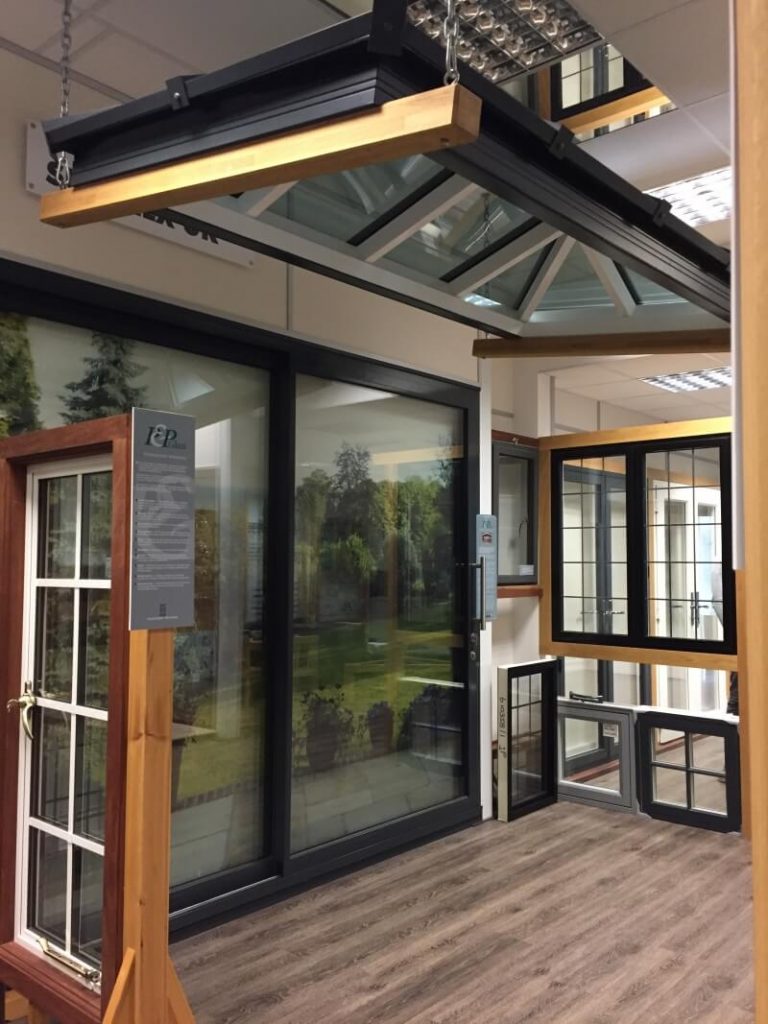 10. What warranty will I get?
Any quality double-glazing will come with a guarantee. This should cover both the hardware and the installation. Beware of any companies that do not offer this kind of comprehensive warranty. Most reputable companies will offer a 10-year insurance backed warranty on their products and installation. Allowing you many happy years to enjoy your new home-improvement project.
A wide range of glass solutions with award winning service
P&P Window Door and Glass Solutions have a proud history of installing home improvements in Surrey and South West London. If you would like some expert advice on your home improvement project visit one of our showrooms, give us a call on 01483 467250 or contact us online today.