What makes a great business? Big profits? Hundreds of products? Thousands of employees?
Short answer: it's none of the above.
It's about seeing yourself as part of something much bigger than any of that – a huge network of customers, employees, and dozens of other local firms, all working together for the benefit of everyone involved.
It's about treating the people that work for you, and the businesses you collaborate with, as well as you treat your customers – and giving those customers flawless products, backed with the most dedicated service and support.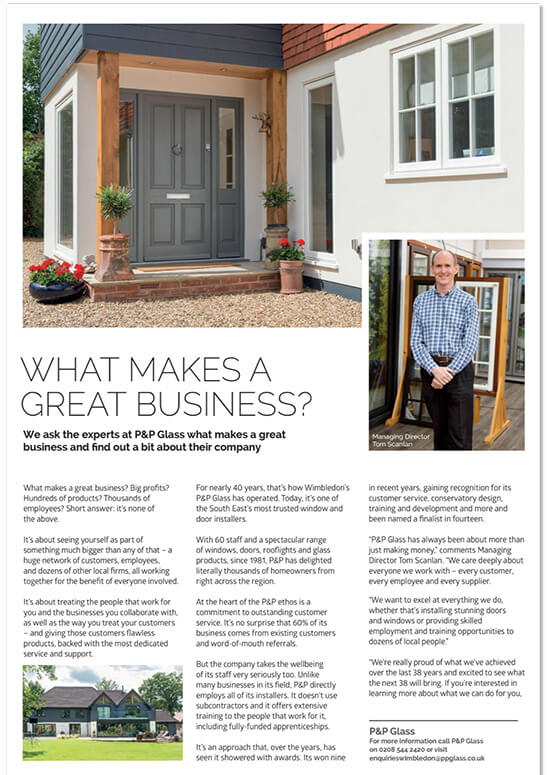 For nearly 40 years, that's how Surrey's P&P Glass has operated. Today, it's one of the South East's most trusted window and door installers.
With 60 staff and a spectacular range of windows, doors, rooflights and glass products, since 1981 P&P has delighted literally thousands of homeowners from right across the region.
At the heart of the P&P ethos is a commitment to outstanding customer service. It's no surprise that 60% of its business comes from existing customers and word-of-mouth referrals.
But the company takes the wellbeing of its staff very seriously, too. Unlike many businesses in its field, P&P directly employs all of its installers. It doesn't use subcontractors. And it offers extensive training to the people that work for it, including fully-funded apprenticeships.
It's an approach that, over the years, has seen it showered with awards. Its won nine in recent years, gaining recognition for its customer service, conservatory design, training and development and more, and been named a finalist in fourteen.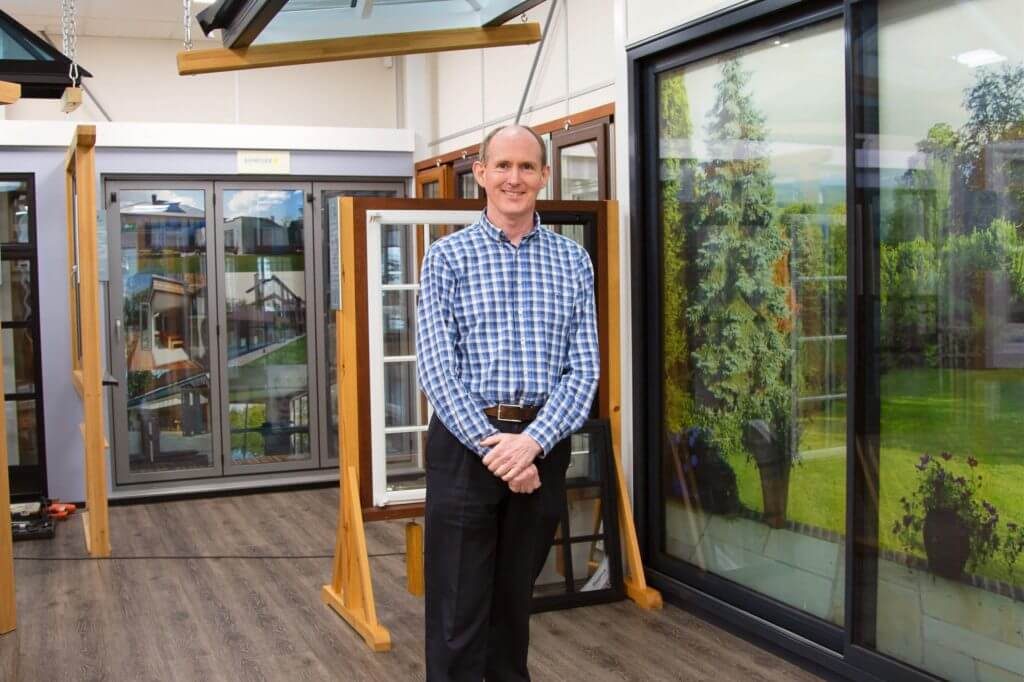 "P&P Glass has always been about more than just making money," comments Managing Director Tom Scanlan. "We care deeply about everyone we work with – every customer, every employee and every supplier.
"We want to excel at everything we do, whether that's installing stunning doors and windows or providing skilled employment and training opportunities to dozens of local people."
"We're really proud of what we've achieved over the last 38 years and excited to see what the next 38 will bring. If you're interested in learning more about what we can do for you, don't hesitate to give us a call."
For more information call P&P Glass on 01483 467250 or visit enquiriesguildford@ppglass.co.uk